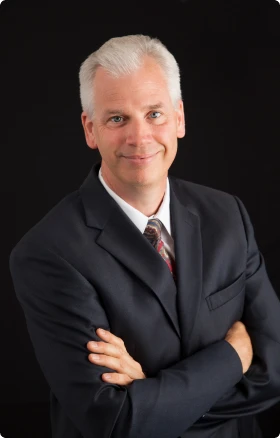 Jon Carpenter - Funeral Director/Owner
Serving with compassion…
"I am honored to be a part of our community, and to have served many families in the Corning area for over 30 years. I appreciate the relationships I have developed with those whom I have served with on various committees, service clubs, and at church. Jennifer and I treasure and value the many friendships we have made over the years. The Corning-Painted Post area has been, and always will be our home."
Serving families only at Haughey Funeral Home Inc., Jon is a third generation funeral director coming from a family of trusted and respected funeral professionals in Corning. Jon lived in Corning as a child, and then moved with his family after his father's retirement and sale of his funeral home and radio station. After completing his degree in Mortuary Science from the College of Boca Raton (Lynn University) in Florida, he returned to Corning in 1989. Jon made a commitment to follow his grandfather and father's example of how families and their loved ones should be cared for. Jon also is committed to our community through his work as a granite memorialist at our monument company, Haughey Memorials. Jon is married to Jennifer who works with him every day to create a warm and welcoming atmosphere for their staff and the families that call upon them. They have two sons.
---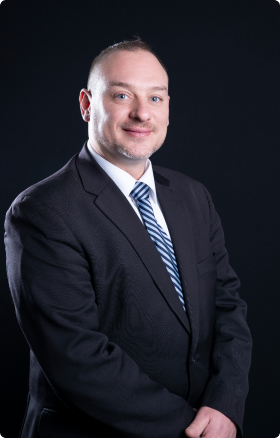 Jeff Caber - Funeral Director
Gary Jeffrey Caber is a resident of Corning, NY along with his wife, Jennifer, and two children, Camdyn and Cathryn. He is a graduate of Wellsboro High School, class of 1998, then served in the United States Navy as a Corpsman from 2006-2012. After the Navy, Jeff attended American Academy McAllister Institute in Manhattan, NY, graduating in 2015. Jeff completed his New York internship at Haughey Funeral Home, Inc. in 2018 and then worked with several other funeral homes in Pennsylvania from 2018-2021. He is currently licensed in New York and Pennsylvania. Jeff has a passion for helping people in their time of need and is comforting to those who are grieving. In October of 2021, Jeff and his family rejoined Haughey Funeral Home Family and now call Corning their home.
---